PACK DISCOVER FORMENTERA BY BIKE >>> 1 DAY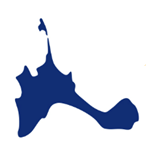 Discover Ibiza & Formentera offers you the chance to explore and discover Formentera on your own, in your own time, where you can choose your destination or next stop whenever you want.
The Discover Formentera by Bike Pack includes:
Open Tickets Fast-Ferry Ibiza > Formentera > Ibiza with the widest timetable on the market, which gives you greater flexibility when organising your day.
One-day bike rental. On arrival at the port of La Savina you will find a bicycle with gears waiting for you. To do so, you must go to the office whose information is shown on your ticket. There you can rent a bicycle for the day. The place of delivery and return of the bike will be the same, except for any changes or modifications you will be informed of when the vehicle is delivered.
The leasing company will provide a telephone number for breakdowns or incidents, which you should ask for when you collect your vehicle.
Vehicle upgrades must be made and processed directly with the bicycle rental company depending on availability and may involve additional charges to be agreed and paid directly with the company providing this service.
Your tickets, in paper or digital format, will give you direct access to the boats, with no queues or waiting on the way there or on your return. On showing your ticket at the rental office, you will be given a touring bike with gears after signing the rental contract. You will not have to pay any amount for the rental of the touring bike in this pack, except for any supplements or extras you agree directly with the bike rental company and that you must pay directly to the rental company. Check directly with the rental company for any charges for misuse, loss, and the like.
Enjoy the paradise that is Formentera in the most ecological and environmentally friendly way with one of the most traditional and ecological vehicles that exists, the "Touring Bike"
Bookings are accepted for adults and children from 13 years of age who bring their own bicycles, baby seats are not available.