DISCOVER FORMENTERA BY SCOOTER PACK >>> 1 DAY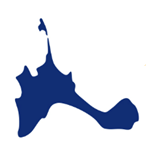 Enjoy your day on Formentera on a low-power (50 cc – 125 cc) automatic scooter. The Discover Formentera Scooter Pack gives you a wide range of freedom and flexibility while allowing you to explore every corner of Formentera, if you wish.
The Discover Formentera Scooter Pack includes:
Open Tickets Fast-Ferry Ibiza > Formentera > Ibiza with the widest timetable on the market, which gives you greater flexibility when organising your day.
 Scooter rental for a day. On arrival at the port of La Savina, go to the motorbike rental office, the location of which will be indicated on your purchase ticket. Upon presentation of your ticket, you will be given a low-power, automatic scooter for hire for the day, according to the model contracted. The place of delivery and return of the motorbike will be the same unless there are changes or modifications of which you will be informed on delivery of the vehicle.
 The scooter will be approved for 2 passengers and although 1 driver is included in the contract, a supplement to include a 2nd driver can be arranged, by contracting it and directly paying the extra amount to the company leasing the vehicle.
 The leasing company will provide a telephone number for breakdowns or incidents, which you should ask for when you collect your vehicle.
 Vehicle upgrades are be made and processed directly with the rental company depending on availability and may incur additional amounts that must be agreed and contracted with and paid directly to the company providing this service.
 This pack includes Approved scooter rental for 2 passengers and 1 driver, with unlimited mileage, helmets, VAT and insurance with excess (check excess amount and options for excess cancellation supplement directly with the rental company).
NOT INCLUDED: FUEL, SECOND DRIVER, FINES, SUPPLEMENTS AND OTHER EXTRAS AND SPECIAL EXEMPTIONS OF THE INSURANCE CLAUSES CONTRACTED (loss of keys, damage due to misuse, and the like... clauses that must be arranged directly with the rental company depending on the insurance contracted in your case).
 You may request an upgrade subject to the availability of the rental company, the conditions and supplements of which you must discuss directly with the company renting the vehicle.
NOTES:
BOOKINGS WITH CHILDREN AND BABIES ARE NOT ALLOWED.
THE DRIVER MUST BE IN POSSESSION OF A VALID DRIVING LICENCE AND IN ACCORDANCE WITH THE CONTRACTED POWER.
THE DRIVER MUST HAVE EXPERIENCE OF MOTORCYCLING